COIL CANDY 50ML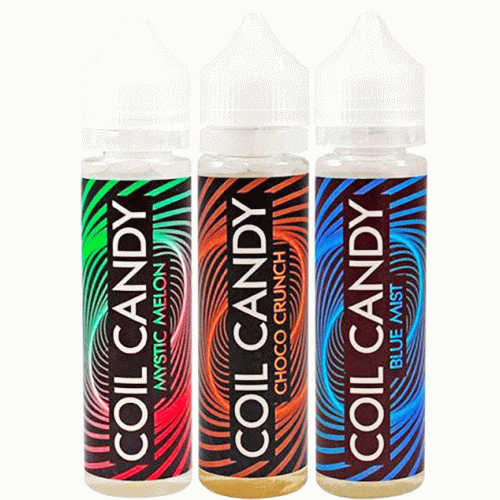 COIL CANDY 50ML
COIL CANDY 50ML( USA )
Coil candy comes to us from the USA, these come in a variety of 6 fruit and sweet flavour packed liquids which will make your mouth water. Mixing in the nicotine shot will result in a 60ml of 3mg e-liquid. Coil candy 50ml short-fill E-liquid is 70% VG 30% PG ideal for sub-ohm vaping.




70/30 VG/PG
STRENGTH:-Omg
Mystic Melon by Coil Candy combines the succulent taste of juicy watermelon with light undertones of delicious honey.
Blue Mist by Coil Candy is a clean e-liquid that features the taste of deliciously ripe blueberries from inhale to exhale.
Choco Crunch by Coil Candy is a deeply decadent vape that combines silky smooth chocolate with undertones of rich dark cocoa.
Sweet Berries by Coil Candy features a handful of sweet summer berries, hand-picked and blended to perfection for this sweetly juicy vape.

Strawberry Kiwi by Coil Candy features for the lovers of strawberry with kiwi.
Addictive apple by Coil Candy features a delicious apple taste that you can't forget.