DOOZY JUICE JUNKI 50ML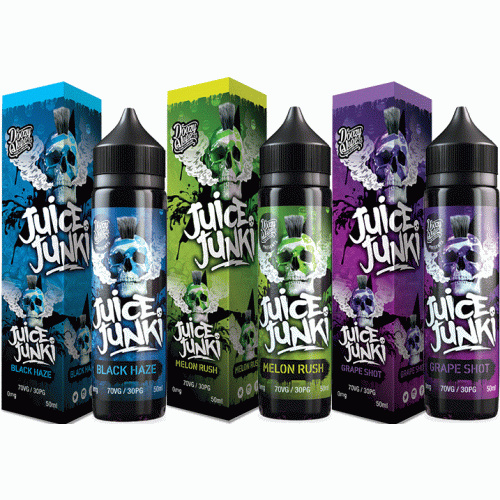 DOOZY JUICE JUNKI 50ML
DOOZY JUICE JUNKI 50ML



PG/VG:70/30
STRENGTH:-Omg
This Doozy Juice Junki 50ml collection is bought to us by Doozy Vape Co a UK Company that has become one of the biggest and reliable vaping companies out there, 50ml of e-liquid in a 60ml Short-fill Bottle, Space For a 10ml Nic Shot, 70% VG / 30% PG, Designed for Vaping, Made in UK, Childproof Cap
Berry Fix
A concoction of Red Berries and crushed ice that combines together to provide a mouth
watering fix that's full of flavor
Grape Shot
A cocktail of Juicy Grapes with a hint of cool that gives you a shot of Purple Soda that's
sweet and very addictive!
Melon Rush
Sweet succulent Honeydew Melon with cubes of ripe Cantaloupe infused with ice and a
touch of Lemon giving you a rush of flavor.
Black Haze
Black Currant and BlackBerries with a splash of Citrus. The exhale is a mixture of yummy
fruits with an icy tingle.