GEEK BAR DISPOSABLE POD - 575 PUFFS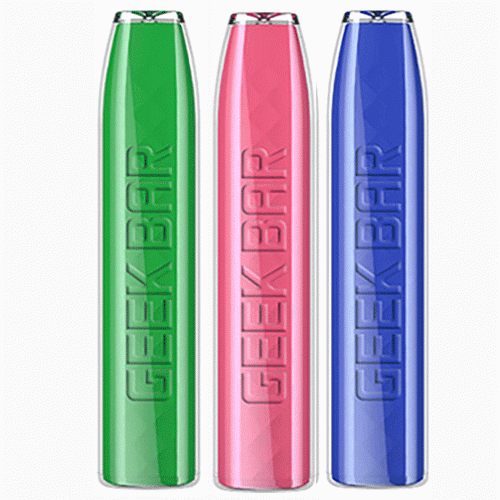 GEEK BAR DISPOSABLE POD - 575 PUFFS
Pack Of 10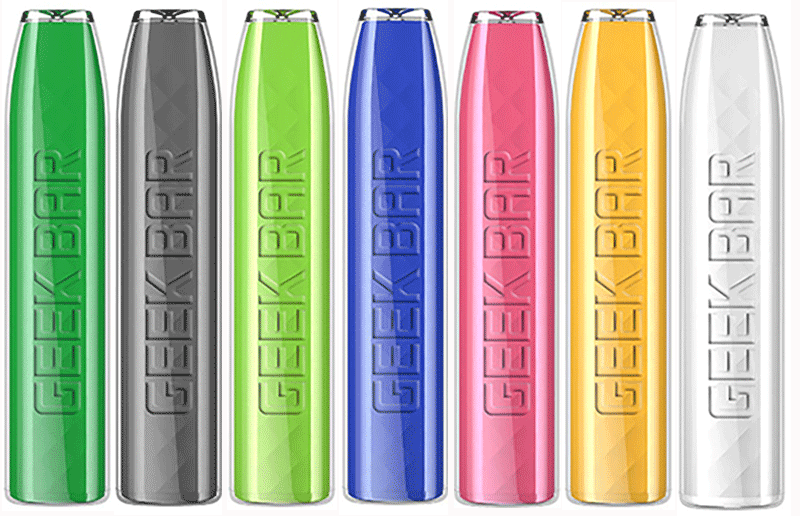 Geek Bar Disposable Pod
Geek Bar is a disposable pod from Geekvape and comes in a wide variety of flavours to suit every taste.
Designed for a simple and flavourful vape, in a small palm-sized device with an inbuilt 500mAh battery with a 2% (20mg) vape juice.
The Geek Bar provides a solid throat hit with a Mouth-to-lung feel, comparable to a regular cigarette.
Each device comes with an average of 575 puffs of brilliant, tasty clouds.
So simply choose your flavour, open and enjoy!
The Geek Bars are available in the following flavours:
Tobacco - Classic earthy and woody
Menthol - Classically minty throughout
Banana Ice - Smooth and creamy with ice finish
Blueberry Ice - Sweet and tarty, with ice finish
Lychee Ice - Super sweet with ice finish
Mango Ice - Sweet and tropical with ice finish
Peach Ice - Sweet and mellow, with ice finish
Sour Apple - Tangy with sour aftertaste, subtle ice edge
Sweet Strawberry - Juicy and sweet, with subtle ice edge
Watermelon Ice - Fresh and sweet, with ice finish
Blackcurrant Menthol - Lozenges & blackberry aniseed with an ice-cold exhale.
Blueberry Bubblegum - Irresistible blend of blueberries and bubblegum.
Blueberry Sour Raspberry - Nostalgic flavour of sweet tangy Blue Raspberry.
Grape - Juicy and sugary, just a pleasurable experience.

Green Mango - A taste that you might, associate with Thai foods.
Lemon Tart - A sweet-tart, tangy lemon treat with a buttery crust.
Passion Fruit - Fruity! And tart! provides tropical sweets.
Pink Lemonade - Home-made lemonade Combined with crushed strawberries.
Strawberry Ice Cream - Creamy, dreamy, gives you all the summer feels.
Geek Bar Spec:
23.2 × 14.3 × 105mm Dimensions
500mAh Inbuilt Battery
Pre-refilled Pod
575 Average Puffs
48 Cigarettes Equivalent
2% Nic Salt Content
1.40-1.50ohm Standard resistance
9W maximum power
3.6V Output
PCTG Plastic Shell, Wire Heating Element and Organic Cotton, Non-woven Fabric and Needle Cotton Wick