HOTCAKES 100ML E-Juice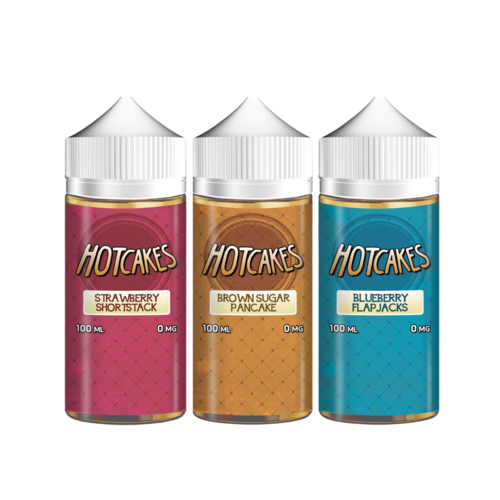 HOTCAKES 100ML E-Juice
Hotcakes E-Juice provides pancake flavours topped with powdered sugar, whip cream, syrup, and flavoured with Strawberry, Apple, Blueberry, or Maple with Brown Sugar.
Indulge ALL your breakfast cravings with a short stack of pancakes smothered with all your favourite toppings!
SPECIFICATIONS:
Weight - 6.0 oz
Bottle Size - 100ML

FLAVOURS:

Apple Pancake - A sweet plate of steaming Apple pancakes with a hint of cinnamon that will satisfy your cravings.
Blueberry Flapjacks - A steaming plate of blueberry-infused flapjacks completed with powdered sugar, whipped cream and served fresh for the hungry vaper.
Brown Sugar - Satisfy your cravings with an E-Liquid of your favourite triple stack pancake, drizzled with maple syrup, and sprinkled with brown sugar; a rich taste but provides an all-day vape.
Strawberry Shortstack - Indulge your breakfast cravings with a short stack of pancakes smothered with strawberries and topped with powdered sugar and whipped cream