V8 BABY Q2 COIL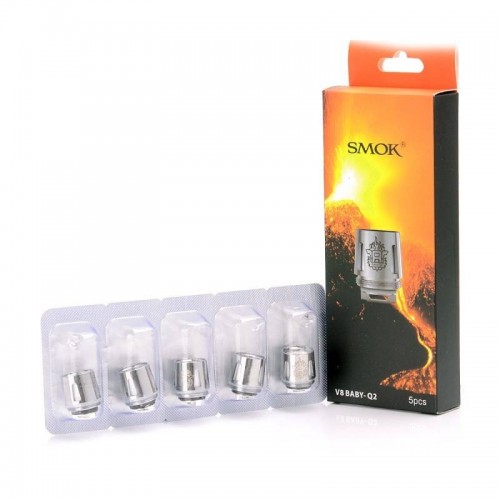 V8 BABY Q2 REPLACEMENT COILS:
Smoktech V8 baby Q2 replacement coils,resistance is 0.4ohm, can work at 40w to 80w,best work at 55w to 65w.brings you deep and rich cloud taste. this is dual coils,5pcs per pack.
smok tfv8 baby beast coils only can work on tfv8 mini tank only.
BOX INCLUDE:
1 x Pack of 5