TFV8 - T6 COILS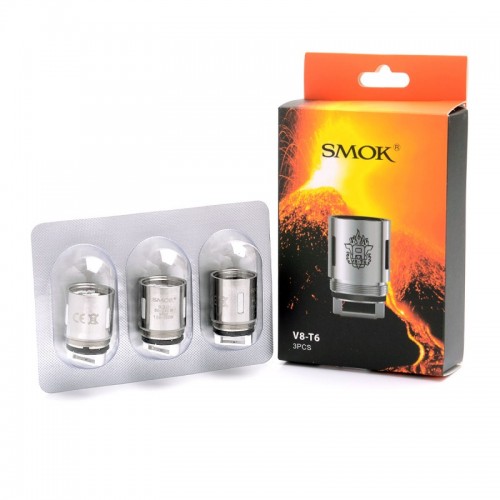 SMOK TFV8 -T6 COILS:
Patented sextuple coil design for the Smok TFV8 tank. Suitable wattage range is 50w to 240w and has a resistance of 0.2 ohm. Recommended range is 110-150W. The innovative coil heads bring smooth and silky taste with each hit.
Compatible only with the Smok TFV8 tank.
BOX INCLUDE:
1 x 3 V8-T6 Sextuple Coil Head