SMOK P25 STICK KIT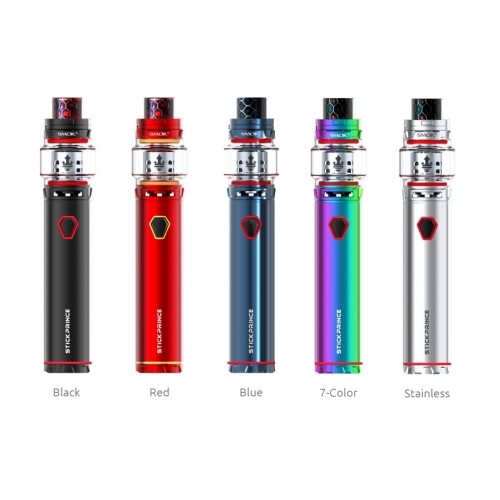 SMOK KIT STICK P25 TPD 2ML BLACK
The Smok Stick P25 Kit is the worthy successor of the Prince Stick, in the EU version.
It includes an extraordinary combination of 3000mAh battery and P-TFV12 tank, so it was born to be a legend.
With its new design, it includes a hexagonal ignition button and a carefully carved battery base, thanks to this, you can feel how exquisite it is.
The great capacity of the Stick P25 battery is the best guarantee for being able to vape for a long time and the LED indicator on the body will indicate the specific conditions of the battery.
The P-TFV12 tank has a capacity of 2 ml and some spectacular resistances, which can give you a lot of steam without ignoring the flavor.
In addition, the tank locking mechanism can effectively solve the leak problem.
DESCRIPTION:
Large capacity 3000mAh battery
Special hexagonal ignition button
Carefully sculpted battery base
Smart LED indicator
Multiple protections
Drip Tip hive type
Adjustable air flow
Top filling system
Patented locking mechanism
BOX INCLUDE:
1 x Stick P25 Kit
1 x TFV12 P-Tank
1 x V12 P-Tank M4 (quad resistors 0.17Ω, pre-installed)
1 x V12 P-Tank M4 (0.17Ω Quadruple Resistors)
1 x USB cable
1 x User's manual