OBS MINI COILS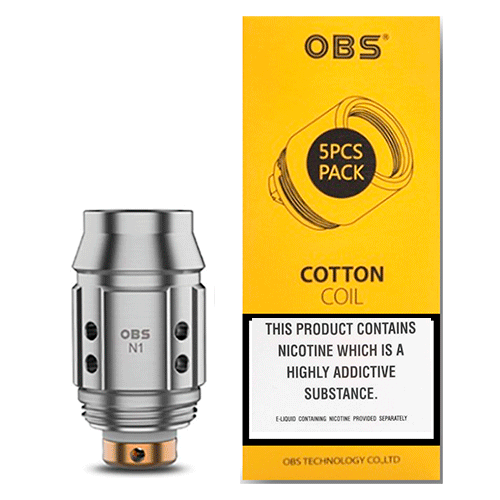 OBS MINI COILS
OBS MINI COILS
The OBS Cube Mini coils have been designed for use with the Cube Mini Kit and Cube Mini Tank only. There are two versions of this coil, both designed for sub-ohm vaping and discreet cloud production.
The 1.2 Ohm N1 coils
The 0.6 Ohm S1
Both versions of this coil work best with high PG e-liquids that are 50% PG or higher.
Contains:
Features:
Designed for MTL vaping
Compatible with OBS Cube Mini kit