SMOANT COILS & RBA DECK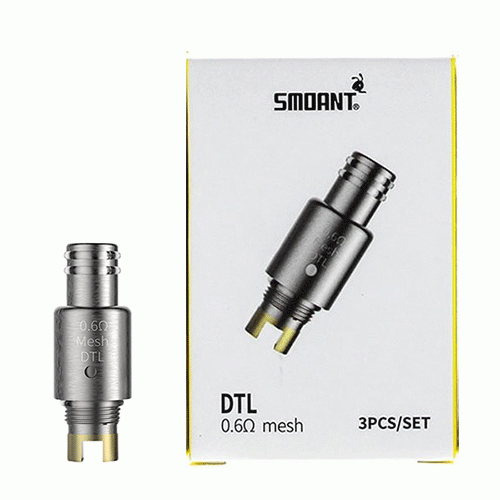 SMOANT COILS & RBA DECK
Features:
Compatible with Pasito pod kit
Mesh, wound and rebuildable options
MTL or DTL vaping
High VG or High PG e-liquids
The 1.4 Ohm MTL Ni80 coils will produce a discreet amount of vapor and will support a mouth to lung style of vaping. For best results, they should be paired with high PG e-liquids that are 50% PG or higher, at a power level no higher than 13W.
The 0.6 Ohm DTL mesh coils can be used to experience increased levels of cloud, for direct to lung vaping. They should be paired with a high VG e-liquid, that's 60% VG or higher; we recommend using them up to 25W.
The RBA coil works differently and is only recommended for advanced users. This rebuildable atomizer allows you to build and insert your own coil, resulting in a greater level of customization.
Contains:
3 x Pasito Replacement Coils(For coil )
1 x Pasito Rebuildable Deck(for deck)