SMOK INFINIX PODS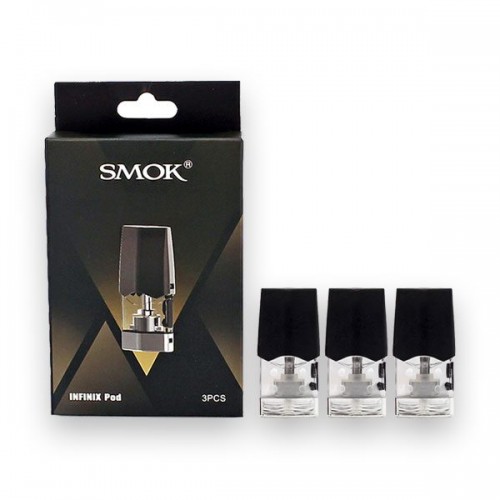 SMOK INFINIX PODS
SMOK Infinix Pods
SMOK INFINIX PODS to fill one up, remove the rubber plug from the side of the pod, drip in your e-liquid through the filling slot, then replace the plug and pop the pod into your kit. You can use the filling bottle included in your Infinix Kit for an even more straightforward refill experience.
- SMOK

Infinix Pods are refillable pods




- Not compatible with the SMOK Infinix 2.
About the SMOK Infinix Pods
Each Infinix pod can hold 2ml of your favourite e-liquid to fill one up
Pack of 3