VOOPOO ITO REPLACEMENT POD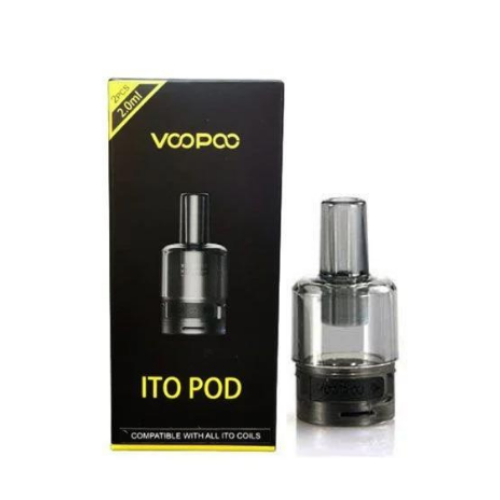 VOOPOO ITO REPLACEMENT POD
The VooPoo ITO 2ml replacement pods are made to be used with the VooPoo Doric 20 vape kit and have a 2ml capacity. Thanks to full compatibility with the VooPoo ITO coil range, this pod will deliver an MTL (Mouth To Lung) inhale. This means you'll experience a discreet amount of vapour with a cigarette-like feel.
Features:
Refillable 2ml Pod
MTL Vaping
VooPoo ITO Coil Compatible
Bottom Filling
Supports High PG E-Liquid
Turning your VooPoo ITO pod upside down and unplugging the silicone stopper is all you need to do to refill. The compatible ITO coil range includes a 1.2 Ohm MTL coil and a 1.0 Ohm version that create a little more vapour. No matter which coil you use from the ITO range, we'd suggest that an e-liquid with a 50/50 or high PG concentration is used for best results.
Contains:
2 * VooPoo ITO Refillable Pod