HORIZONTECH FALCON II COIL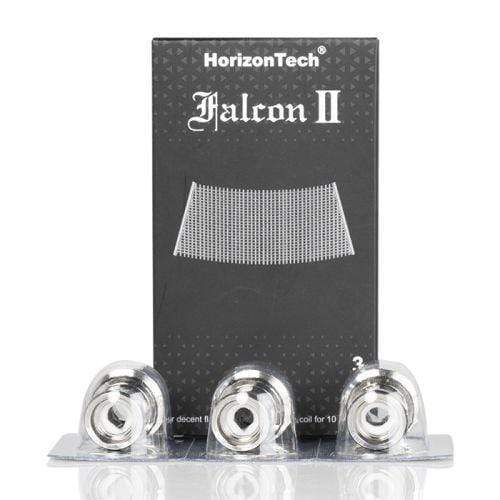 HORIZONTECH FALCON II COIL
Features:
HorizonTech sub-ohm coils
0.14 Ohm resistance
Mesh coil builds
Works best at 75W
Compatible with high VG e-liquids
Contains:

3 x HorizonTech Sector 0.14 Ohm Vape Coils
Important information about sub-ohm vaping:
Any coil that registers below 1.0 Ohm is known as a sub-ohm coil. Recommended for advanced vapers only, they'll require more power to use properly, which will be provided by an advanced vape kit.
With these coils larger amounts of vapour will be created, to support this we recommend you use e-liquids that are 60% VG or higher. Due to the larger amounts of vapour that is created, we advise that you do not use an e-liquid that has higher than a 6mg nicotine strength.