MINI V2 A1 COIL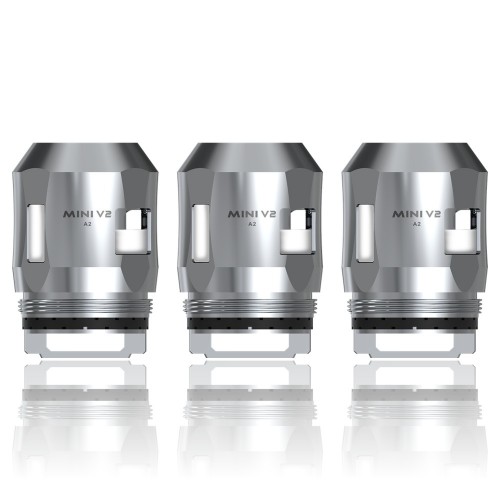 MINI V2 A1 COIL
The TFV8 Mini V2 coils come with low resistance, a high surface area and anti-bacterial cotton. Choose between a single coil version with the A1 coil or double and triple mesh coil with the A2 and A3.
A1 Single Coil: 017 ohms. Single large coil hole. A simple design which heats up e-liquid fast.
A2 Dual Coil: 0.2 ohms. Two coil holes featuring cobra mesh. Extra airflow and more vapour.
A3 Triple Coil: 0.15 ohms. Contains three separate heating elements. Simultaneous heating leads to maximum vapour production.
A1 0.17 Ohm Coil: 90-140 Watts
A2 0.2 Ohm Double Coil: 70-120 Watts
A3 0.15 Ohm Triple Coil: 60-100 Watts