Hangsen DRINKS RANGE 10ML BOTTLE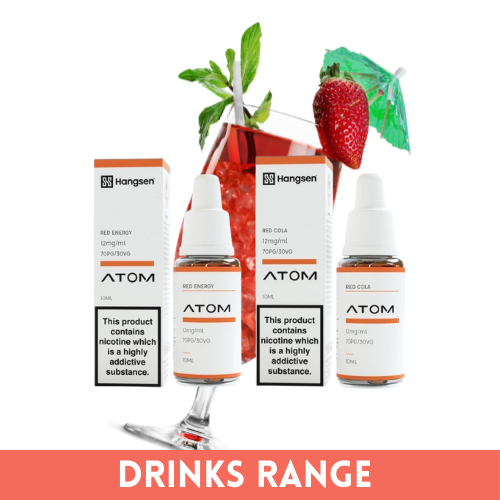 Hangsen DRINKS RANGE 10ML BOTTLE
DRINKS RANGE

Hangsen e-liquid is rigorously tested for safety and quality. Because Hangsen e-liquid uses a tobacco extraction technique, Hangsen e-liquid is able to provide a consistent, high-quality and robustly flavored e-liquid that meets the demands of even the most discriminating vaping customers.
TO BE SOLD AS PACK OF 10

RED ENERGY:-
Hangsen Red Energy is a fruity, light and uplifting, energy drink style e-liquid than packs a fantastic full flavour into every single puff. Thanks to its great taste and smooth nature, the e-liquid is ideal for those who like to vape all day as well as anyone looking for an invigorating alternative to their normal e-cigarette flavour.
RED COLA:-
Hangsen Red Cola is a perfectly replicated coca-cola blend, featuring irresistibly sweet and nostalgic flavors throughout.