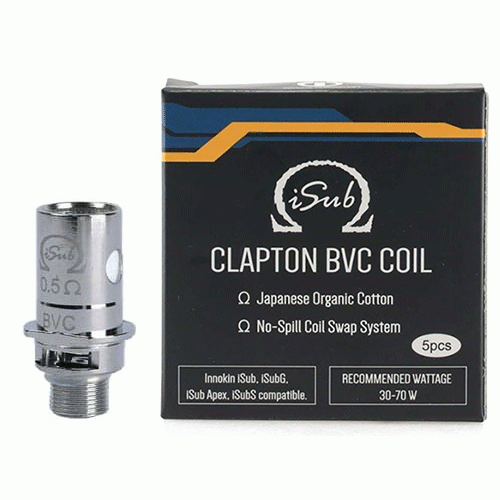 INNOKIN ISUB BVC CLAPTON COIL 0.50ohm
INNOKIN ISUB BVC CLAPTON COILS:
These BVC coils contain a vertical Clapton coil inside that greatly boosts flavor and airflow, which is a one-base wire and one wrapped wire to form a Clapton coil with a larger surface area than standard iSub coils. Japanese organic cotton wick material for a fuller flavor vape and excellent vapor production. These replacement coils have a resistance of 0.5 ohms and include Japanese organic cotton.
BOX INCLUDE:
1 x Pack of 5 Coils
INNOKIN ISUB BVC CLAPTON COIL 0.50ohm