VIM20 100ML E-LIQUIDS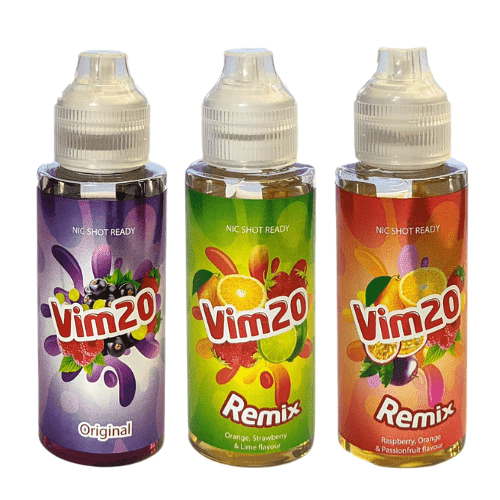 VIM20 100ML E-LIQUIDS
E-cigarettes are not designed to help you quit smoking but are an alternative method of consuming nicotine. Nicotine is an addictive substance therefore only people who currently smoke should purchase and use e-cigarettes and e-liquids.
FEATURES
50VG/50PG | 100ml Liquid | 120ml Bottle
Includes 10ml Nic Shot
Great tasting flavour made in the UK by Signature.
FLAVOURS
Original
Remix Orange, Strawberry & Lime
Remix Raspberry, Orange & Passionfruit
Watermelon, Strawberry & Peach