Hangsen CREAM RANGE 10ML BOTTLE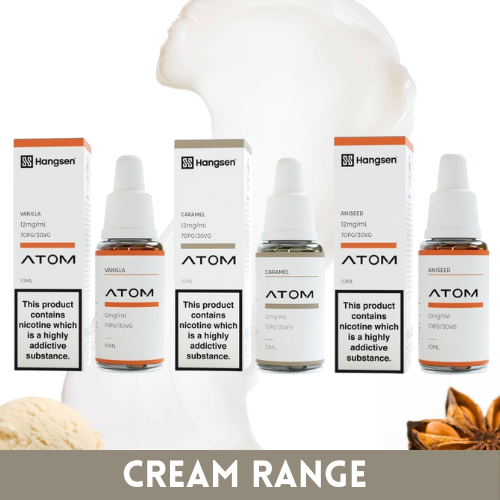 Hangsen CREAM RANGE 10ML BOTTLE
CREAM RANGE:
Hangsen e-liquid is rigorously tested for safety and quality. Because Hangsen e-liquid uses a tobacco extraction technique, Hangsen e-liquid is able to provide a consistent, high-quality and robustly flavored e-liquid that meets the demands of even the most discriminating vaping customers.
TO BE SOLD AS PACK OF 10

VANILLA:-
Hangsen Vanilla is a creamy flavoured e-liquid that's specially crafted for a premium vape. Discerning vapers will be able to enjoy the well developed taste of ice cream coming through from this tasty vanilla e-liquid.
COFFEE:-
Hangsen Coffee is a delicious blend of freshly brewed coffee, the flavour profile is a complex medley of rich and bold flavours derived from an irresistible dark roast.
ANISEED:-
Try Hangsen Aniseed and tease your taste buds with a liquorice flavoured e liquid. Slightly sweet with a lovely spicy star anise kick to it. aniseed e liquid is perfect for anyone whole loves a strong tasting vape that is reminiscent of Black Jack sweets.
CAREMEL:-
Sweet and wonderfully rich, Hangsen Caramel is a deliciously indulgent vape which you won't to be without.

.